BEFORE YOU CLICK TO WATCH THE VIDEOS
GO TO THE BOTTOM RIGHT OF THIS PAGE
AND TURN OFF THE MUSIC PLAYER.
ENJOY THE SHOWS!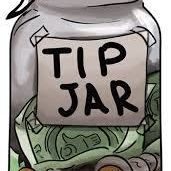 Add a tip to help us keep making music!
If you like what you hear and would like to give us a tip. It will be greatly appreciated!
Enter the amount you wish to donate
Wave of Life by Sal Belloise
Belloise Brothers with David Muse
Sal Belloise Opening For Jonny Lang
Sal Belloise - Jimi Hendrix Opening For Jonny Lang