Sal Belloise - 2008 Nominee

 Session II Nominee Catagory - Singer-Songwriter of the Year
Song: Nothing But Love
also
Session II Nominee Catagory - Fan Favorite
Song: Get Out
 
---



OCTOBER 2008

Awarded to Sal Belloise
 
Sal has been selected as a "Finalist" in the October 2008 round of the Song of the Year song and lyric competition. Song of the Year receives entries from all over the world and only the top entries achieve Finalist status. 
http://www.songoftheyear.com/winners/2008/102008.htm
Rock - Song: THIS OLD TOWN
 
---



SAL BELLOISE

Winner in the acoustic/country/bluegrass category of the 2008 Edition of the 100% Music Songwriting Contest!
Song: DARLENE
www.100-music-songwriting-contest.com
also
Finalist in the pop/adult contemporary catagory of the 2008 Edition of the 100% Music Songwriting Contest!
Song: GET OUT
http://www.100-music-songwriting-contest.com/finalists-2008

 
---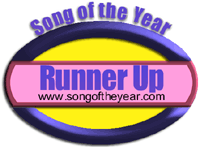 FEBRUARY 2008

Awarded to Sal Belloise

Sal has been selected as a "Runner Up" in the February 2008 round of the Song of the Year song and lyric competition. Song of the Year receives entries from all over the world and only the top entries achieve Runner Up status.
 http://www.songoftheyear.com/winners/2008/ru/feb/ruup.htm

 
---



MARCH 2008

Awarded to Sal Belloise

Sal has been selected as a "Finalist" in the March 2008 round of the Song of the Year song and lyric competition. Song of the Year receives entries from all over the world and only the top entries achieve Finalist status. 
http://www.songoftheyear.com/winners/2008/032008.htm
Country - Song: DARLENE
 
---



APRIL 2008 

Awarded to Sal Belloise

Sal has been selected as a "Finalist" in the April 2008 round of the Song of the Year song and lyric competition. Song of the Year receives entries from all over the world and only the top entries achieve Finalist status.
http://www.songoftheyear.com/winners/2008/042008.htm
Pop/Adult Contemporary - Song: GET OUT
---



"Nothing But Love"
 Song of the Month Contest winner December '07: Sal Belloise
Sponsored Contest Winner - Broadjam
 
---


"Nothing But Love"
November 11, 2007 I received notifiication it has
been chosen to appear on a new CD compilation.
This album will be a Limited Edition.
CD entitled "Catch a Rising Star"  
---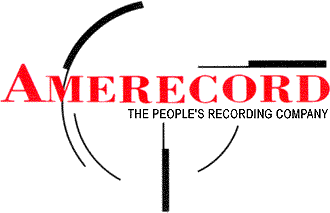 "You're Not Real" and "Shake Up The World"

February 2008 I was notified both songs have been
chosen to be included in a CD album entitled "STAR ROUTE USA"
and will be distributed to target areas nationally for sale in
record stores, department stores etc.  
---